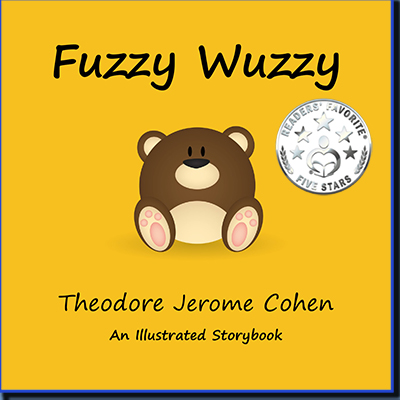 Available in the Following Formats
E-book ASIN: B06WP365XJ
Paperback ISBN: 9781543036244
View an Excerpt

An exciting story about a
precocious bear cub who doesn't
listen to his mother and almost
ends up in the hands of the Big Bad Wolf!
Fuzzy Wuzzy, his brothers, Bob and Hal,
and sister, Sal, were told to stay in their lair
while Mama Bear went fishing. But Fuzzy, bored,
decides to explore the world. Ivan the Wolf
could not have been happier to see him,
given how hungry he is. Can Fuzzy escape
Ivan's clutches?
Praise for Theodore Jerome Cohen's
Writing Style
"Cohen scribes his words with a syllabic beat of an iambic rhyme to lull the intended audience into a safe and cozy place."
~ Gary Sorkin for Pacific Book Review
Praise for Fuzzy Wuzzy
"Little children, parents, and teachers are sure to enjoy this story and want to read it over and over again. They'll love the rhyming verse."
~ Deanie Humphrys-Dunne for Children's Books with Life Lessons
"Cohen's illustrations are marvelous! They are cunningly selected to fit the story perfectly."
~ Jack Magnus for Readers' Favorite
"Fuzzy Wuzzy is delightful and a winner for sure. Love it, and so will the kids."
~ Maryann Fedorko, K-8 Reading Specialist
"We had a wonderful time, and we loved having you here! Thank you so much!!"
~ Kirsten Orechiwsky, 1st Grade Teacher, Newtown (PA) Friends School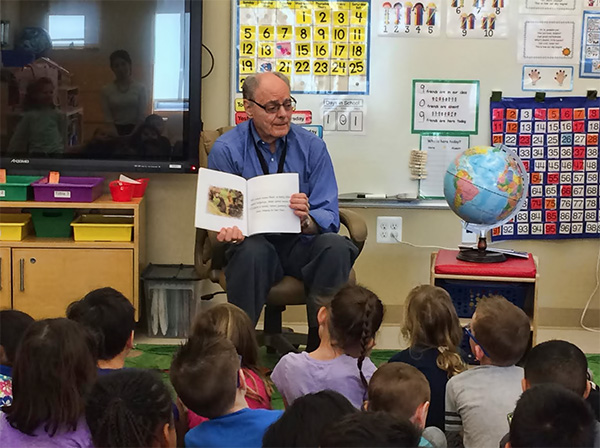 Parents and Teachers: Use these Websites to Download Pictures of Bears for Your Children to Color