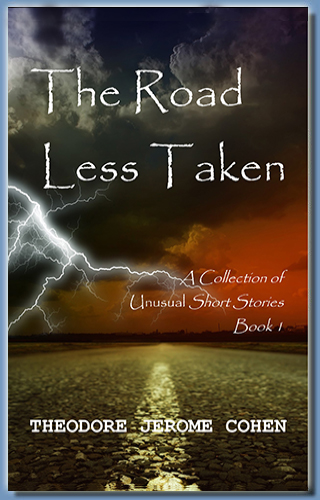 Available in the Following Formats
E-book ASIN: B01AUR8YFK
Paperback ISBN: : 9781517161897
View an Excerpt


The Road Less Taken - Book 1
Theodore Jerome Cohen's first serious attempt to write a short story for publication was in 1962 while he was working in Antarctica. The story he penned—about a man killed by a pod of orcas—was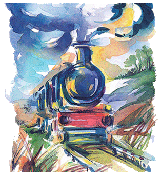 The short story "Unforgiven"
included in this book won
Honorable Mention!
Glimmer Train Magazine
September 2015
Family Matters Competition*
*The Glimmer Train logo is a trademark
of Glimmer Train Press, Inc.
lost during his return to the United States. It wasn't until 2009, when he resurrected the tale

FIVE STARS
and incorporated it in his post-modern novel, Frozen in Time, Murder at the Bottom of the World, that the horror of the episode, which was based on a real encounter by three Chilean Army enlisted men with a pod of orcas, appeared in print. Time did not dim the horror of what

Best Book in the category:
Short Stories
Summer, 2017
happened at sea that day! Now, this story and others—unusual stories about Ted's life as a violinist, about a woman who seeks the help of a fortune teller to divine the future of her daughter, and about a university professor obsessed with the making of coffee—are vividly brought to life in the collection of short stories found in this book.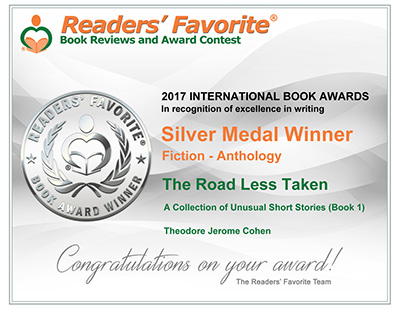 Praise for Theodore Jerome Cohen's Writing Style:
"Brilliant! Above all, Cohen is a masterful storyteller."
~ Mark Mitchell, former editorial page writer for
The Wall Street Journal
"Cohen is a writing virtuoso!"
~ Gary Sorkin for Pacific Book Review
"A fresh voice in literary journalism."
~ Richard Blake for Readers Views
"Great entertainment . . . sure to delight."
~ Lee Ashcroft for Readers' Favorite
"Stands out from the crowd."
~ Krista Schnee for Hollywood Book Review
"The subtlety of Theodore Jerome Cohen's writing lies in his ability to create a fascinating story within the folds of what appears to be another mundane story about everyday life, but which turns out to be just as fascinating as the first."
~ Joel R. Dennstedt for Readers' Favorite